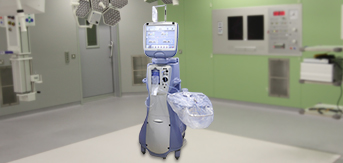 26 Sep

Phacoemulsification System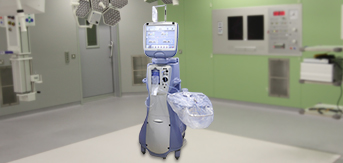 Ozil Infinity System (Alcon, USA)
An innovative, revolutionary and novel technique of safe cataract surgery where by the phaco tip moves in the transverse (torsional) direction along with linear motion, thus significantly increasing the efficiency of cataract surgery i.e. OZIL dual ultrasound technique or OZIL IP.
Allows Micro Coaxial Phacoemulsification for suture-less cataract surgery with minimum incision size of 2.2mm.
Ideal for weak corneas (those with compromised endothelial) and very hard brown and mature, white cataract grades as less energy is consumed over a very short time to remove a much harder cataract than conventional phacoemulsification system.
A sensitive intelligent high-end computer interface with digital control, pressure sensors monitoring in real time, enhancing safety.
A complete disposable cassette system (in contrast to conventional system) with very good fluid control of the eye chamber while doing a cataract removal, reducing any complications.
Advantages
New Ozil Technology, ideal for hard cataracts and for sensitive corneas with very delicate endothelial cells at the back of the cornea.
The greatest advantage of the new machine is that it provides precision, perfection and performance to and virtual total safety in cataract surgery.
This new advancement in cataract removal technology is a quantum leap forward and significantly improves results following cataract surgery.
The new OZil system utilizing the dual ultrasound movement both longitudinal and oscillatory to make cataract removal especially hard cataracts now very safe with OZIL system.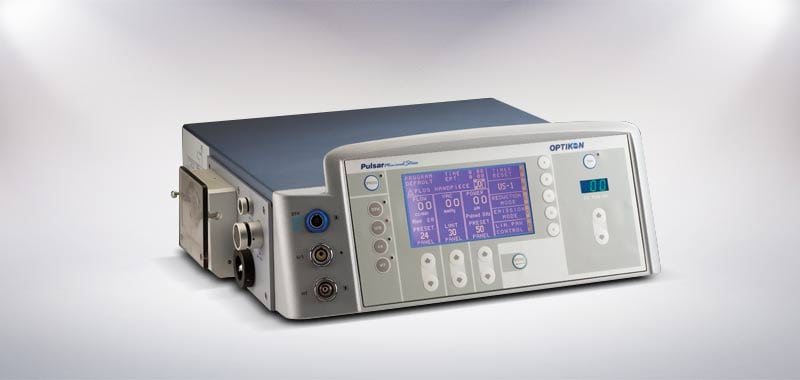 Pulsar Minimal Stress Phacoemulsification (Optikon, Italy )
A conventional Linear Phacoemulsification system for cataract surgery.
DUAL LINEAR FOOT-SWITCH for better active controlling of the machine parameters while doing a cataract surgery.