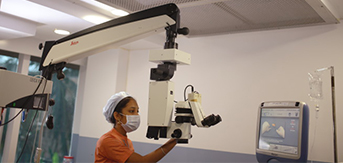 25 Sep

Surgical Microscope & HVAC system of operation theatre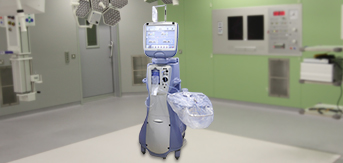 Surgical Microscope (Zeiss , Germany)
Essential tool for modern surgical procedures on the eyes.
Foot switch controlled magnification and motorized movement of the microscope in respect to the eye gives an uninterrupted better surgical control of the eyes and hence a faster and safer surgery.
Imaging system helps in live relay of the surgical procedures to waiting room allowing watching of live surgeries by the relatives of the patient.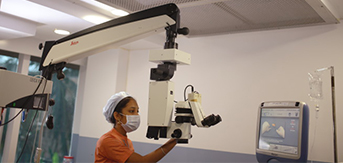 HVAC system of operation theatre
A well equipped, modern, sterile operation theater with epoxy coated flooring.
The best suited compact OT complex for day care ophthalmic procedures under local as well as general or complete anesthesia, for all patients, including children.
A monthly microbiological surveillance for checking the sterility of the atmosphere inside operation theater for better asepsis.
Equipped with air conditioner and Dehumidifier to control the temperature and humidity inside the OT complex.